COPYRIGHT, PLEASE NOTE
All the material on this website is copyrighted to J-P Metsavainio, if not otherwise stated. Any content on this website may not be reproduced without the author's permission.
In this Blog I have lots of experimental material.
If you'll like to see my images, normal or 3D-ones, please, visit in my portfolio!
Tässä Blogissa on paljon kokeilevaa materiaalia.
Jos haluat nähdä kuviani, normaalissa tai 3D-muodossa, ole hyvä ja vieraile Portfoliossani!

Sunday, September 30, 2012
IC 1340, an electric Nike of Samothrace
IC 1340 in Eastern Veil Nebula. Image shows a starless version of pure ionized Oxygen, exp. time ~5h.
This is a second version of this photograph. It looks like an electric version of the Nike statue!
Statue of the Nike
Source, Wikipedia
http://en.wikipedia.org/wiki/Winged_Victory_of_Samothrace
IC 1340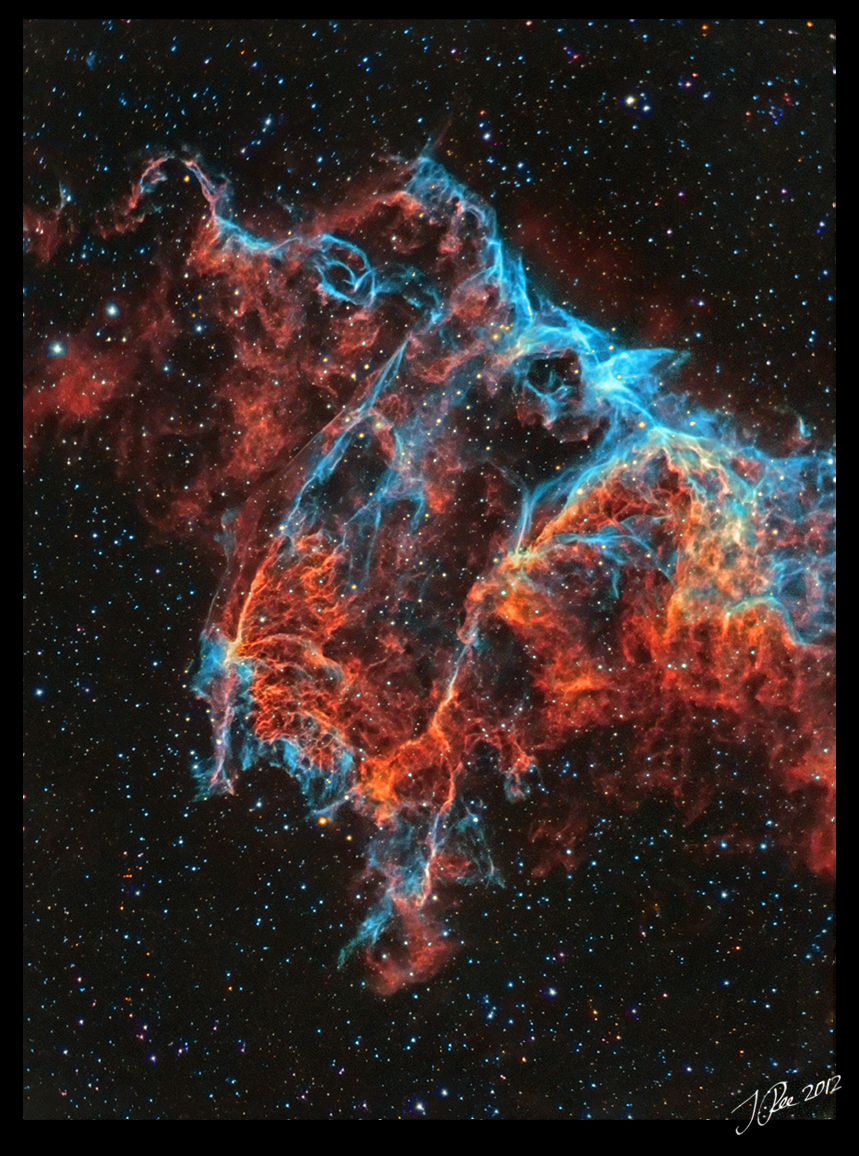 Whole image with technical details can be seen here::
http://www.astroanarchy.blogspot.fi/2012/09/ic-1340-project-as-bi-color-from.html
Posted by

J-P Metsavainio
at 11:13 AM